Liberty House of Albany History...
Liberty House was formed in 1981 to provide a safe temporary shelter for victims of domestic violence and has expanded to include other specialized services for victims. Founder, Mary Fogarty, first became aware of the problems of battered women and their children in the Albany area back in the early 1970's. She reached out to community leaders addressing her concerns and in 1978, a group of advocates began working toward starting a shelter. With limited funding available in the start up phase, the group made arrangements with the Anchorage, a program for alcoholics, to offer shelter to abused women and their children when space was available.
Unfortunately, initial attempts to start a shelter were unsuccessful. However, in October of 1980, efforts were made to establish the first battered women's shelter in Albany. A Board of Directors was formed with officers elected and committees established in November. The Albany Junior Women's Club provided sufficient knowledge of need by researching police files and statistics. The Housing Committee began looking for suitable housing for shelter and located a 3-bedroom home that was rented. By February of 1981, an Executive Director was hired and the shelter was furnished. Liberty House had the first client who was served as an outreach client, with 11 cases by the end of that same month. The caseloads continued to grown and a new Executive Director was hired in July 1983 after the position was vacated in January of that year. Shortly thereafter, the shelter relocated to a 6-bedroom home in order to served increased numbers of victims and their children.
Liberty House continues to serve as a nonprofit agency in Dougherty County, servicing a 17-county area of Southwest Georgia. Our organization provides comprehensive services for domestic violence victims, their children, families, and friends. The organization provides referral information to perpetrators of domestic violence. It is the philosophy of Liberty House that domestic violence is not a private problem, but one that must be recognized and responded to by the entire community. We are committed to working collaboratively with the community to raise awareness, strengthen policies and improve coordination to support survivors and end violence. Our organization is funded by federal and state grants, as well as donations from the United Way, foundations, churches, and private contributions.

To work towards the elimination of domestic violence in our community and service area by providing emergency shelter, advocacy education, awareness, community resources and collaboration to ensure that all victims are empowered to achieve self-sufficiency.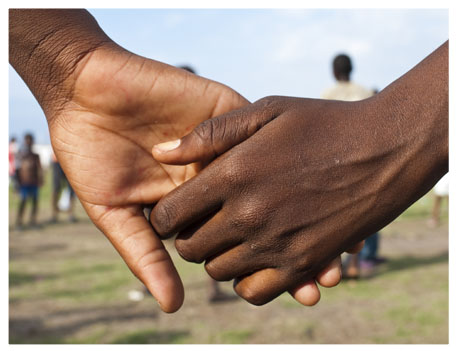 To provide shelter and services to victims of domestic violence and their children.